Copperleaf Labs
To truly transform how the world sees value, Copperleaf® relies on the insights and perspectives of our client community to continuously improve and enhance our solutions. We care deeply about making a difference in the lives of those who choose our platform to help them make critical decisions.
Copperleaf Labs is a way for clients to provide direct input on new features, functionality, and products in the Copperleaf suite. With a goal of creating high-value solutions to real-world challenges, the Lab explores new and innovative product ideas, iterative product enhancements, and product design refinements.
All clients are welcome to join the conversation. More voices and recommendations will yield continuous improvements to our products and services, and help us create elegant and innovative solutions that deliver value to your business. This is how we build real partnerships that stand the test of time.
We look forward to seeing you in our Labs.
What do we do in the lab?
During key stages in our design journey, we leverage the diverse perspectives of the Copperleaf Community to help us understand, prototype, and validate potential product concepts.
We welcome client participation to help us:

Understand
Broaden our knowledge about the pain points, business impacts, and potential benefits of the change to your business.

Prototype
Transform ideas into tangible prototypes to test the feasibility of the solutions and converge on the best ones.

Validate
Validate potential solutions to measure the outcomes against our initial goals and metrics.
The Copperleaf team is fantastic. Lots of times we know what we want to try to do, but we don't know how to do it, and they always help us try to think through how to solve some of our challenges.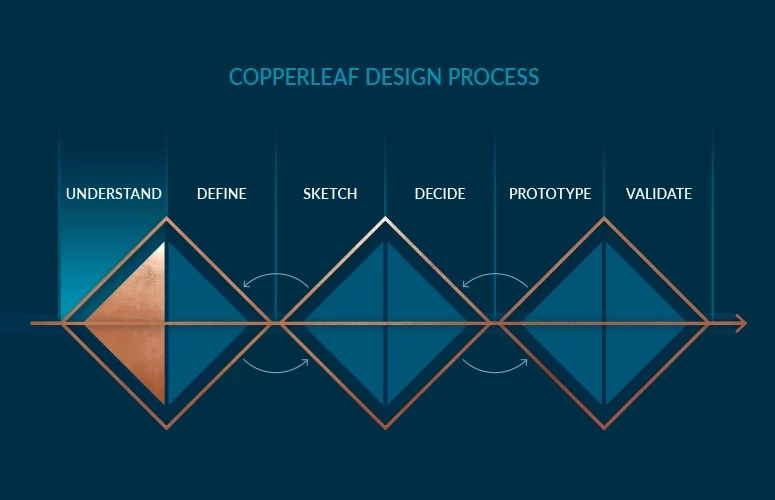 What does our process look like?
Every successful product organization needs a process in place to incorporate input on features and validate development and design choices. Copperleaf's process is based on Design Thinking—a problem-solving methodology that puts the user's needs at the heart of the design journey. The process consists of 6 stages: Understand, Define, Sketch, Decide, Prototype, and Validate.
Copperleaf Labs enables our clients to participate throughout the entire journey or at key validation stages in the design journey.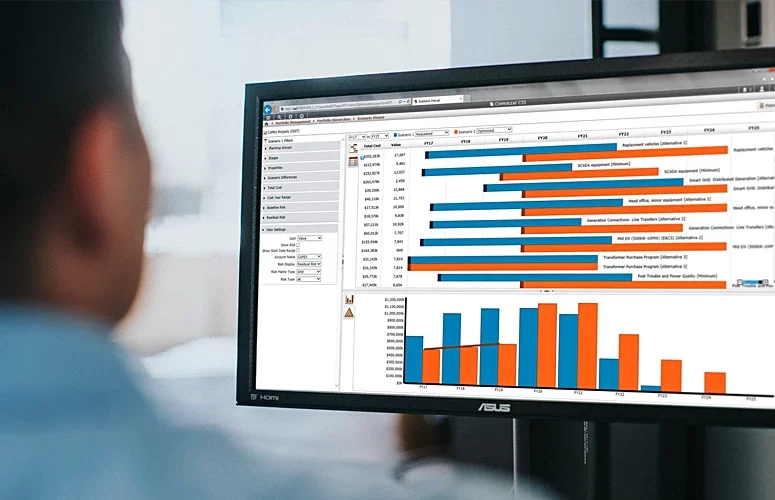 Interested in Copperleaf Labs?
Being part of Copperleaf Labs gives clients the chance to impact the future of decision-making, shape solutions, and gain early insights from the tools we are testing. As a fundamental element of the overall Copperleaf Experience, Copperleaf Labs translates client feedback into even better solutions for their organizations.
Design @ Copperleaf
Our blog series explores how we leverage design thinking to drive new ideas and empower our people to take risks and deliver extraordinary experiences to our clients