DE&I at Copperleaf
At Copperleaf, we understand that each of us has the power and responsibility to create change. That's why we actively encourage people to speak up about their beliefs, respectfully challenge ideas, and take initiative to do the right thing.
We're committed to creating an environment where every employee can connect, learn, and engage in building a better world, one decision at a time.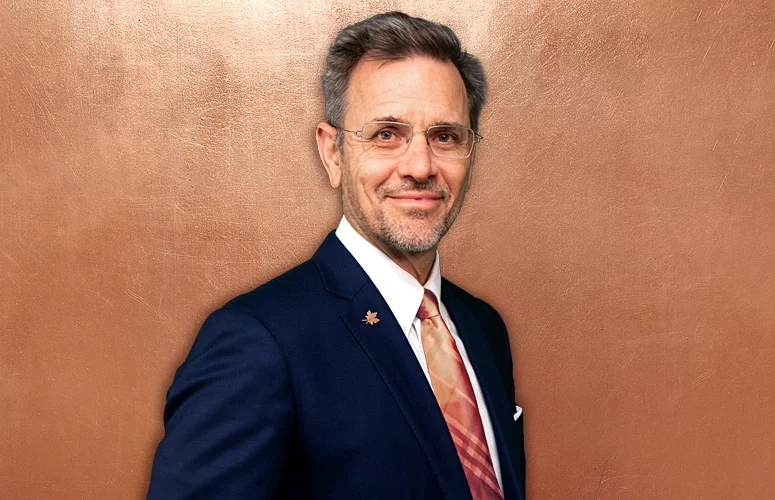 Embracing DE&I
Our commitment to DE&I is a key part of our culture and spans the entire company, from our CEO, to our DE&I team, to our neurodiversity employee resource group, to all employees across the globe. We believe our differences help us learn new things, question our biases, and look at challenges through our own unique life lenses.
Nurturing an inclusive environment where employees at all levels feel respected, heard, and empowered is critical to our success.
Our Commitments

Broadening perspectives
We commit to supporting and promoting DE&I awareness and education.

Building community
We commit to acting in a socially responsible way in the communities where we operate.

Opening doors
We commit to promoting diversity in all leadership roles across the company.

Building bridges
We commit to attracting and retaining Copperleafers from underrepresented groups.

Fair treatment
We commit to maintaining equity in pay, equity in career opportunities, and accessibility and inclusion in all we do.
Creating an equitable workplace
We understand that the balance of personal and professional life looks different for everyone. Our flexible culture enables Copperleafers to integrate work and life effectively. Whether it's working remotely or adjusting schedules to meet personal responsibilities, employees are empowered to organize their workdays to be productive and optimized for their needs.
Supporting the health and wellbeing of our people is essential in creating a workplace where every individual can thrive.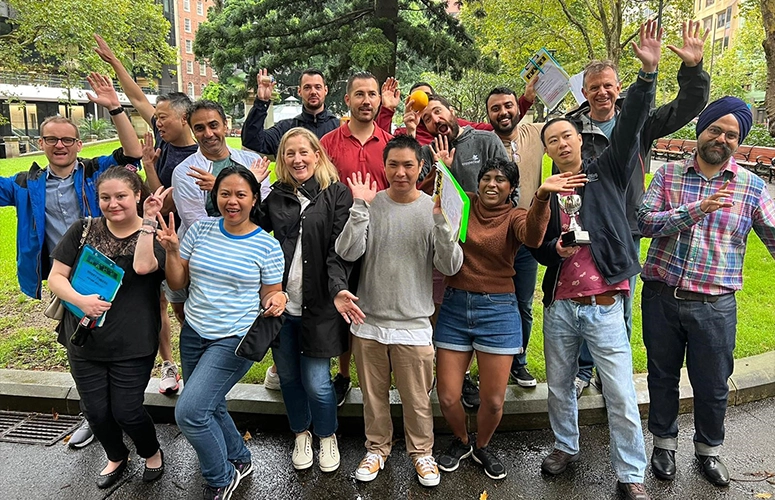 Empowering voices
Openness and respect are at the heart of our culture. We're proud to be a global, diverse team and believe our different perspectives are the reason great things happen here.
As we've grown, we've intentionally created spaces for employees to be heard, connect, and receive support, including company-wide fireside chats with our leadership team, and employee-led groups that meet regularly to discuss topics like Black Lives Matter, Women in Tech, neurodiversity, and mental health.
In 2017, I created the Women In Tech group as a safe space for women to support one another. It's become a great place for both male and female champions who are passionate about inclusion and gender equality.
I felt so included by everyone at the company, I joined the DE&I team to share my personal experiences as a neurodiverse person and immigrant, and to help Copperleaf become an even better place to work.
Copperleaf's culture and flexible work schedule allowed me to experience my son crawling and standing for the first time. I'm grateful for this, and it makes me want to do the best I can for a company that has enabled me to have such a great work-life balance.
Copperleaf & the community
At Copperleaf, giving back to our local communities is an inherent part our culture. Whether this is through volunteering, fundraising, or supporting underrepresented groups, our goal is to leave a positive impact wherever we operate.
For example, we currently participate in the Digital Lift Internship program, which helps underrepresented groups, including Indigenous Peoples, women, rural youth, and transitioning workers, gain the knowledge and skills for a career in the tech sector through a 4-month paid internship.
We gratefully acknowledge that our headquarters are located on the traditional, ancestral, and unceded territory of the xʷməθkʷəy̓əm (Musqueam), Skwxwú7mesh (Squamish), and səl'ilwətaɁɬ (Tsleil-Waututh) Coast Salish peoples.