Asset Management Is For Women Too (featuring Faye Cooper)
One thing I have been noticing more and more is the number of women entering the field of Asset Investment Planning & Management (AIPM). In fact, many of Copperleaf's clients are women who are taking a leading role in their organizations in planning and managing their asset investments more strategically, to minimize risk and create the highest value for their organizations.
Certainly the prevalence of women is not evident by attending an asset management conference…yet. But it occurred to me that this is a great role for women in a field where you might not expect to find many women! And I believe this is the beginning of an exciting trend and would like to highlight some of these women—and the interesting work they're doing—to establish some role models and shine a light on this as a possible career path for young women.
In this article, we are featuring: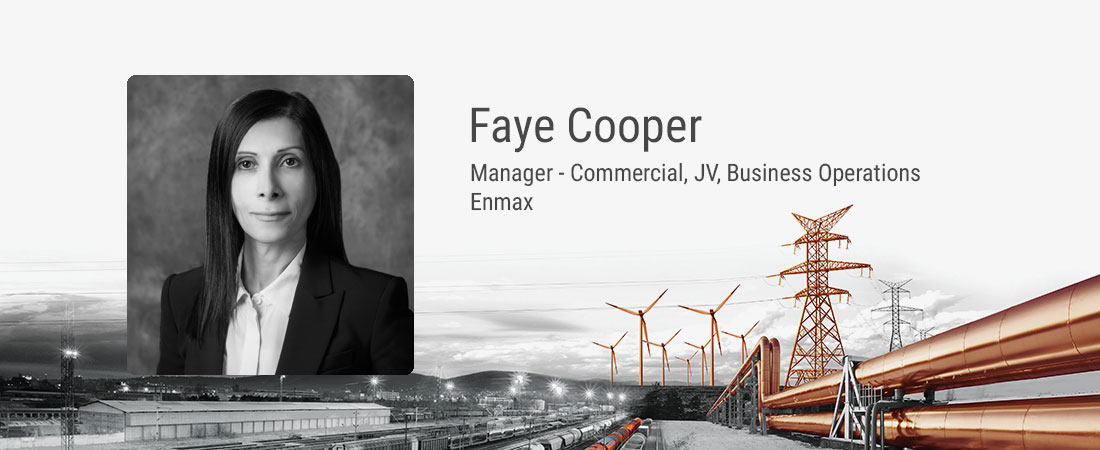 How did you get involved in the field of asset management?
My earliest exposure to the concepts of asset management started over a decade ago. Since then, nearly every role I have progressively taken has had elements of asset management, the scope of which has evolved over time. My most recent involvement in the field of asset management, as we know it today, is to support the establishment and enhancement of a corporate capital planning and asset management program in alignment with the ISO 55000 standard.
What attracted you to this field?
The most compelling aspect of the field of asset management is its integrated approach to achieving an organization's objectives and creating the most value, while mitigating risks at an optimal amount of spend.
What excites you most about this field?
Asset management and capital planning activities allow for a comprehensive view of the current state of an organization while providing a viable path forward to achieve long-term objectives. This is where all elements of business come together, from strategy to operations, maintenance, finance, commercial, and so forth. What excites me the most about the field is that asset management is dynamic—always requiring real-time response, yet providing a 360-degree or end-to-end view of the business.
What are the most rewarding aspects of the work you do?
The most rewarding aspect of the work I do is being able to contribute and create value through cross-functional collaboration and engagement, while utilizing our technical and business expertise. It's very powerful to see cumulative and organized team efforts have a positive influence.
Where are you (and your team) making the biggest impact?
We have a diversified team of professionals and experts involved in asset management and capital planning. My team's biggest contribution is providing an end-to-end overarching business view—from strategic, commercial, financial, and economic standpoints. We lead the alignment of the tactical lifecycle activities with the organization's strategic objectives in a dynamic and agile manner.
What do you think are the biggest challenges?
We have been fortunate to have leadership's support and endorsement for establishing asset management plans and activities, which seems to be the biggest challenge for many organizations. Perhaps the greatest challenge is creating an asset management program that endures individuals and will achieve the organization's strategy and objectives in a practical and sustainable manner.
Would you recommend asset management to other women as a career?
Yes, we have women in engineering, law, finance, commercial, and many other professional fields, who are key players in leading the business value chain and support functions. Asset management is an integrated approach to consolidating these functions to achieve organizational objectives, and we already have a visible and impactful presence. I believe many professional women are heavily engaged in the field of asset management, whether they know it or not. Similar to any other function, I encourage anyone who can add value to participate and contribute.
---
To learn more about other women making an impact in this emerging field, feel free to check out the rest in this series here.