Brand Battle for Good: Copperleaf Tackles Social Isolation in Vancouver
This fall, over 25 teams from Vancouver's leading brands came together to strategize on battling social isolation in our city and creating a united sense of belonging. Hosted by the Brands for Better Foundation, the Brand Battle for Good was a two-part hybrid event consisting of a virtual educational conference that took place on September 28 and an in-person strategy hack-a-thon on October 5.
Loneliness and social isolation are linked to serious health concerns and have long been a problem for our city's residents. The Vancouver Foundation, an organization that funds community programs, has released reports since 2011 indicating that social isolation is Vancouver's number one concern, and further research has shown that it's only worsened since the pandemic.
As a global company, we have team members located across five continents and with many employees working remotely, the feeling of social isolation is unfortunately understood by many. We knew we had to participate in the Brand Battle for Good to learn new strategies to increase our team's sense of belonging and connection, and to help create real solutions for our community.
Copperleaf was represented by (photo above, left to right) myself, Elizabeth Stewart (our appointed team facilitator), Carmen Alvarez, Josh Bray, Alicia O'Sullivan, Clare Provenzano, Beverley MacEachern, Fairoze Samsudeen, Callum Jackman, Barb Hedges, and Tom Ribeiro (Missing from photo: Jarell Alvarez and David Cross).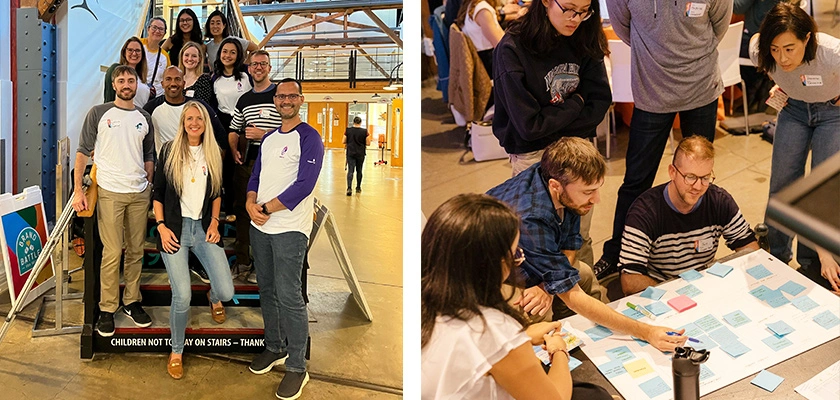 Day 1 — Learning How to Battle Social Isolation
We heard from notable keynote speakers, including Emmanuel Mongon, Founder& CEO of Happier World, and Professor John F. Helliwell, co-editor of the World Happiness Report, who explained that happiness needs to become an organizational KPI. Social isolation is not only felt among those who are physically isolated. It's a lack of sense of belonging, trust, and connection, and is associated with sickness, cognitive decline, and disease.
We also learned about some strategies to fight isolation in the workplace, including:
Encouraging workplace 'besties' to increase psychological safety and a sense of belonging
Breaking down cliques and implementing a flatter organizational structure
Making 1:1 meetings between employees and team leads focused more so on personal check-ins rather than task-related check-ins
Increasing interdepartmental activities
The highlight of Brand Battle for Good was the opportunity to work with people from other departments and gain a sense of team unity. Forging new friendships in a competitive environment was a lot of fun!

Barb Hedges
Onboarding Coordinator
Copperleaf
Day 2 — Battle It Out
Armed with knowledge from day one, we were ready to create our pitch, battle other teams, and contribute to developing a solution to tackle social isolation in our city.
Social Project Evaluation Tool
Vancouver has several non-profit organizations and grassroots initiatives that strive to connect communities, however; they need active users, volunteers, and funding. The Copperleaf team came up with the idea of developing a Social Project Evaluation Tool, a web app that would allow these organizations to:
Quantify: what social value does a project have?
Justify: why should funders support an organization's work?
Demonstrate: how much social impact does a project really have?
Using a value framework, our app uses social KPIs and a simple questionnaire to assess the social value of all projects in a consistent, quantifiable way. It would help demonstrate which projects are worthwhile, justify resources, and even estimate the impact of a project before it's implemented.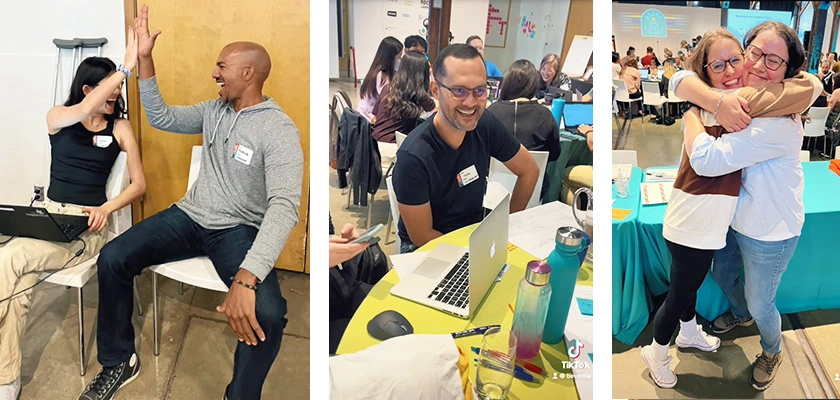 Day two concluded with the Brand Battle Award Night at the Roundhouse Community Centre, where we celebrated the winning team's project. Congratulations to Inbox Booths for their winning "Hello Yello" project!
While we didn't bring home the trophy, we really enjoyed working with people across different departments on a common goal and seeing our idea come to life from conception to completion! It was a great event that increased the social connectivity of our team. We can't wait to see what next year's Brand Battle for Good has in store.
---
We're passionate about building a better world, one decision at a time. Learn more about joining our team, we'd love to hear from you.