Copperleaf Becomes a Patron of the Institute for Asset Management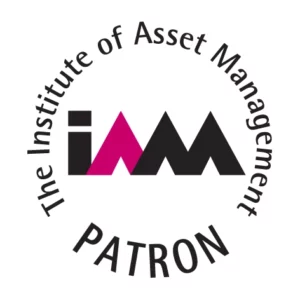 I'm honored to announce that Copperleaf has been selected as a Patron of the Institute of Asset Management (IAM). Patrons are IAM members from leading asset management organizations across the world who help shape the direction of the IAM and the development of the asset management discipline.
Copperleaf has been active in the field of asset management for over 20 years. We started out as a consultancy, helping electrical utilities with their rate filings in a climate of increased regulatory requirements, aging assets, and financial constraints. Over the last decade, Copperleaf has evolved into a full-fledged software company, with almost 300 employees across five continents, specializing in the development of methodologies and solutions to help businesses make risk-informed and value-based investment decisions.
Over the years, Copperleaf has enthusiastically taken part in numerous IAM activities, from sponsoring and participating in IAM events to helping launch its Canadian and American chapters. As Chair of the Canadian chapter, I am excited to contribute to the Patron activities in North America and contribute to driving international consensus around asset management best practices.
Stefan Sadnicki, Managing Director of Copperleaf for Europe, Middle East and Africa, is actively involved in Patron activities in the UK. "We look forward to contributing to many of the IAM's strategic initiatives, particularly in relation to value-based decision making and adaptive planning. We are also keen to support diversity in asset management and the internationalization of the Institute," he said. "We attended our first Patrons' meeting recently, and it was great to see the energy and commitment to driving the institute and the asset management discipline forward."
At Copperleaf, we care deeply about the advancement of asset management and Asset Investment Planning and Management (AIPM) in particular. By actively participating in the IAM, British Standards Institution (BSI), International Organization for Standardization (ISO), International Electrotechnical Commission (IEC), CIGRE, and other organizations, and through our work with clients and partners, we are committed to building a better world, one decision at a time.
---
Learn more about AIPM, a strategic asset management practice that helps organizations focus their available resources on doing the rights things at the right time.