Copperleaf Community Roundtable Discussion: The Rise of EV Adoption
The Copperleaf Community is a network of Copperleaf clients, partners, and team members who come together to share knowledge, exchange best practices, and educate the industry as thought leaders. It also enables clients from around the world to collaborate with our product teams on new initiatives—giving them the opportunity to help shape the future of our decision analytics solutions.
In March, I had the opportunity to facilitate our first electric vehicle (EV) roundtable discussion alongside  Russ Stothers, Group Product Manager for Copperleaf Portfolio™. Industry experts from eight utilities across Asia Pacific and North America came together to discuss the impact of EV growth on grid stability and reliability, the uncertainties associated with forecasting future demand, and the need to invest appropriately to ensure sufficient and timely infrastructure for rising EV populations across their varied jurisdictions.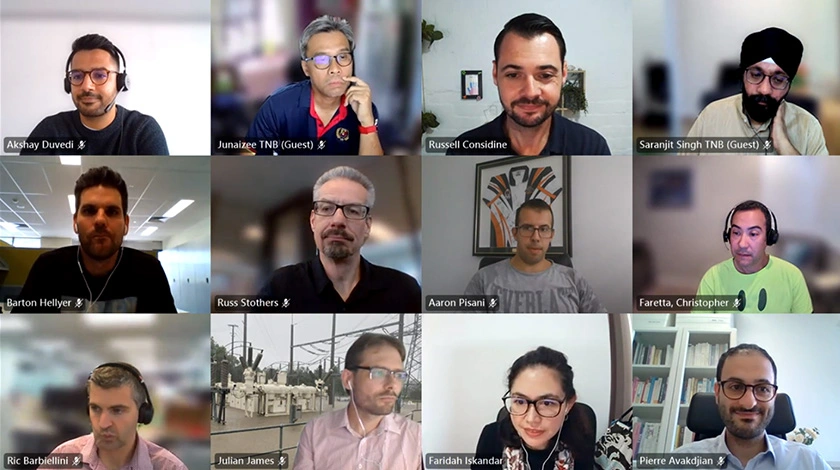 Attendees from Endeavour Energy, Energy Queensland, Essential Energy, Powerco, San Diego Gas & Electric, TasNetworks, Tenaga Nasional Berhad, and Toronto Hydro discussed several topics including:
network capacity planning
meeting regulatory challenges
surpassing customer expectations
executing successful pilot initiatives
Despite operating in different geographic locations, the group rallied around common goals and shared experiences of trial programmes which focused on demand-driven network investments and planning for consumer requirements such as EV charging for multi-unit dwellings, bus fleet electrification, and smart charging.
This was the first roundtable on this topic and I look forward to continuing the discussion with clients to come up with new and creative ways to improve processes for planning and managing EV grid integration.
If you're a Copperleaf client who wants to share knowledge, learn from your peers, and help create solutions to real-world challenges, we encourage you to get involved in our Community events. We offer a variety of activities, including topic-based roundtable discussions, industry-specific working groups, product release overview webinars, and our annual global virtual Summit and in-person regional Summits.