Judi Hess Featured as One of B.C.'s Most Influential Women
BCBusiness Most Influential Women Feature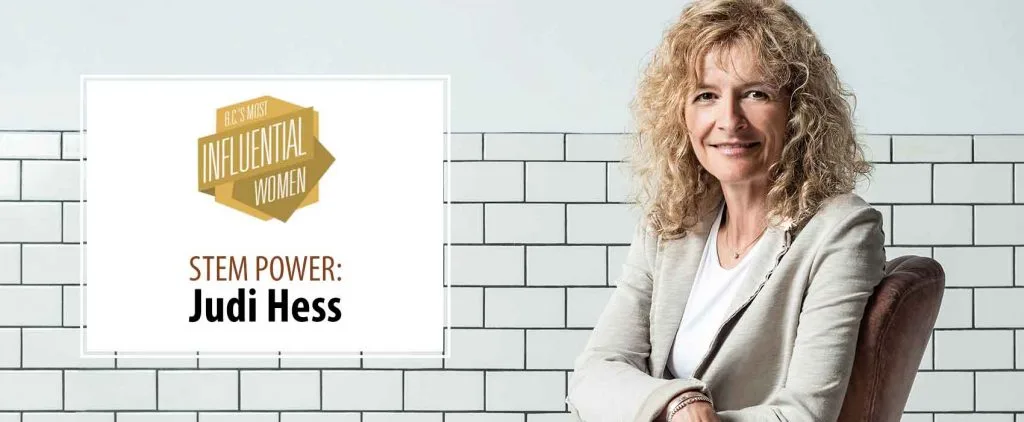 BCBusiness magazine's fourth annual Most Influential Women feature celebrates British Columbia's top female leaders and innovators making an impact in science, technology, engineering and math (STEM). Copperleaf® CEO Judi Hess was selected for driving changes to improve the male-female ratio of her company and for being a powerful role model in a sector where only 5 percent of Canadian tech companies have a female CEO.
In her interview, Judi discusses:
her own experience as a woman climbing the ranks of the tech industry
how increasing the visibility of women in leadership positions can attract a more diverse workforce
the importance of proactively hiring more women in a male-dominated industry
When asked how can we get more women into STEM, she answers:
We are formed by what we see, so both men and women expect there to be more men in technology companies. When my father graduated from law school, there was one woman in the class photo, whereas now more than half of Canadian lawyers are women, and the number of females has increased in medicine, accounting and other fields. I think . . . [having more women in leadership roles] helps to bring more women into the company. The CEO's a woman, so maybe this is a place for women.
This article was published in the March 2018 issue of BCBusiness magazine and on BCBusiness.ca.