Asset Management Is For Women Too (featuring Jenna Van Vliet)
One thing I have been noticing more and more is the number of women entering the field of Asset Investment Planning & Management (AIPM). In fact, many of Copperleaf's clients are women who are taking a leading role in their organizations in planning and managing their asset investments more strategically, to minimize risk and create the highest value for their organizations.
Certainly the prevalence of women is not evident by attending an asset management conference…yet. But it áoccurred to me that this is a great role for women in a field where you might not expect to find many women! And I believe this is the beginning of an exciting trend and would like to highlight some of these women—and the interesting work they're doing—to establish some role models and shine a light on this as a possible career path for young women.
In this article, we are featuring Jenna Van Vliet, Supervisor of Asset Planning at Hydro Ottawa, the third-largest municipally-owned electrical utility in Ontario, serving over 320,000 residential and commercial customers.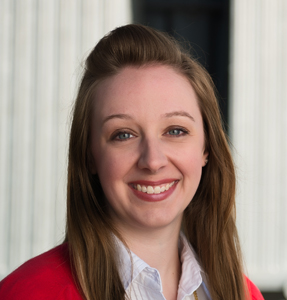 ---
 How did you get involved in the field of asset management?
I began working for Hydro Ottawa in 2008 in a distribution planning role. At the time "asset management" was starting to become a buzzword in the utility industry. I became involved in the creation of our first annual planning report which revolved around the principles of PAS 55. Through this process I became more engaged in the activities that are happening globally within asset management.
What attracted you to this field?
Being an engineer, I've always liked data analysis and seeing how individual pieces of information can be fit together to provide a detailed understanding or picture of a complex puzzle.
What excites you most about this field?
The fact that things are constantly evolving and that we can continue to strive to do better and meet higher standards and make refinements.
What are the most rewarding aspects of the work you do?
I am able to work in a team. Working in asset management means that you have to bring multiple work areas together so that you can see the whole picture.
Where are you and your team making the biggest impact?
Right now we are working on refining our maintenance programs and getting a better sense of the trade-offs between replace and refurbish. We are getting more insight on conditions in the field and the work that our crews do on a daily basis so that this information can be incorporated into long-term plans.
What do you think are the biggest challenges?
Data. Knowing what information you need to make the best decisions and what is clouding your view. Also, knowing where and how to store the information so that it is easily accessible and is in a usable format for all the groups who rely on the information.
Would you recommend asset management to other women as a career?
Yes! Right now in the utility industry, formalized asset management is becoming more and more prevalent. It is an excellent field to be in as there are always ways that incremental changes can have far-reaching improvements in day to day activities. Skills that women can bring to this field include organization, attention to detail, team building and communication—all of which play an important role in undertaking all activities in asset management.
---
To learn more about other women making an impact in this emerging field, view these articles featuring Unnur Þorvaldsdóttir, Manager of Asset Management at Landsvirkjun and Marie-Claude Roquet, Chief of Planning and Asset Management at Hydro-Québec TransÉnergie.